1. Download FrontlineLocal for MacOS.
2. Open the DMG and you will see this screen.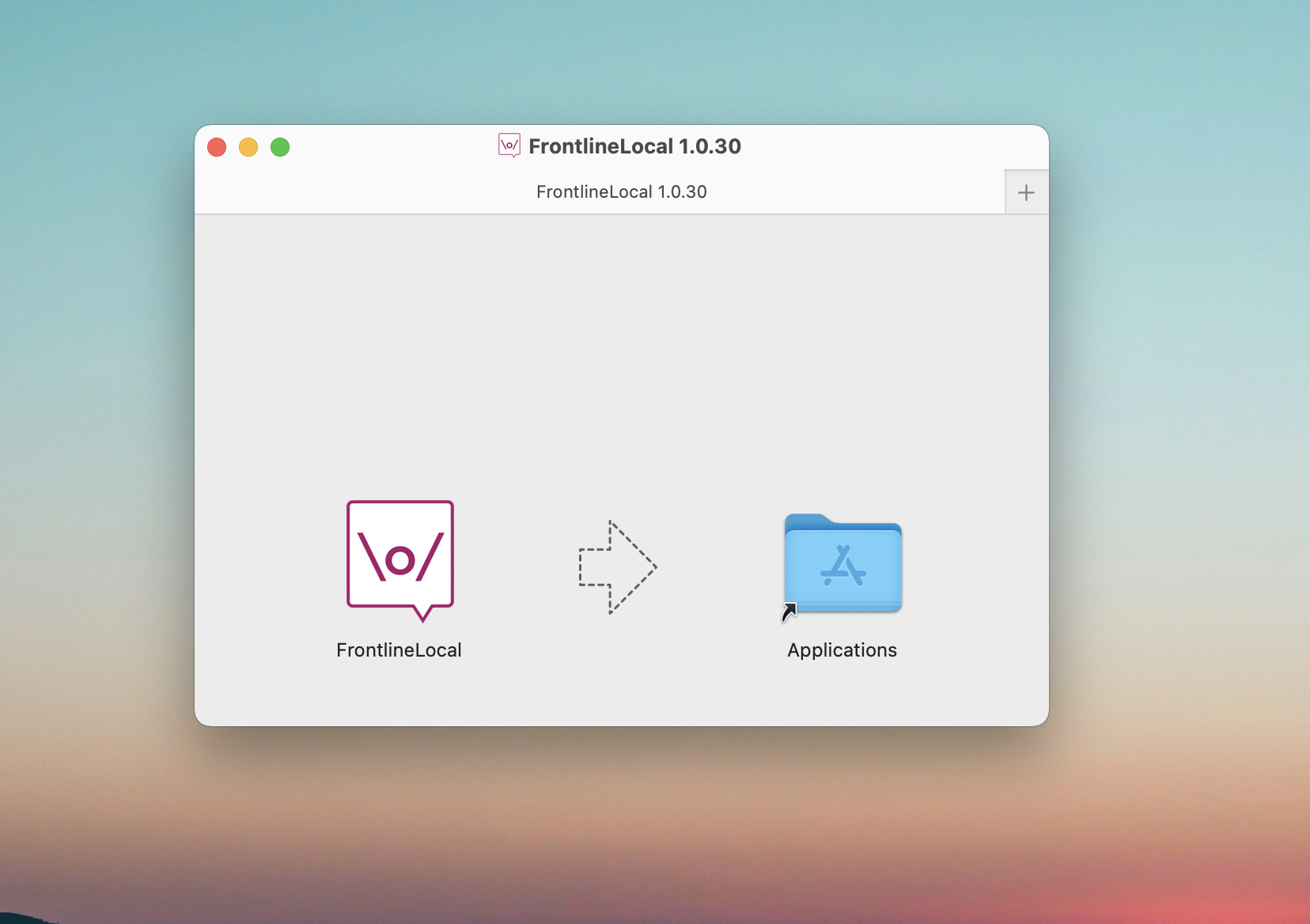 3. Drag FrontlineLocal into the Applications folder.
4. To run FrontlineLocal, locate it via Spotlight and run it.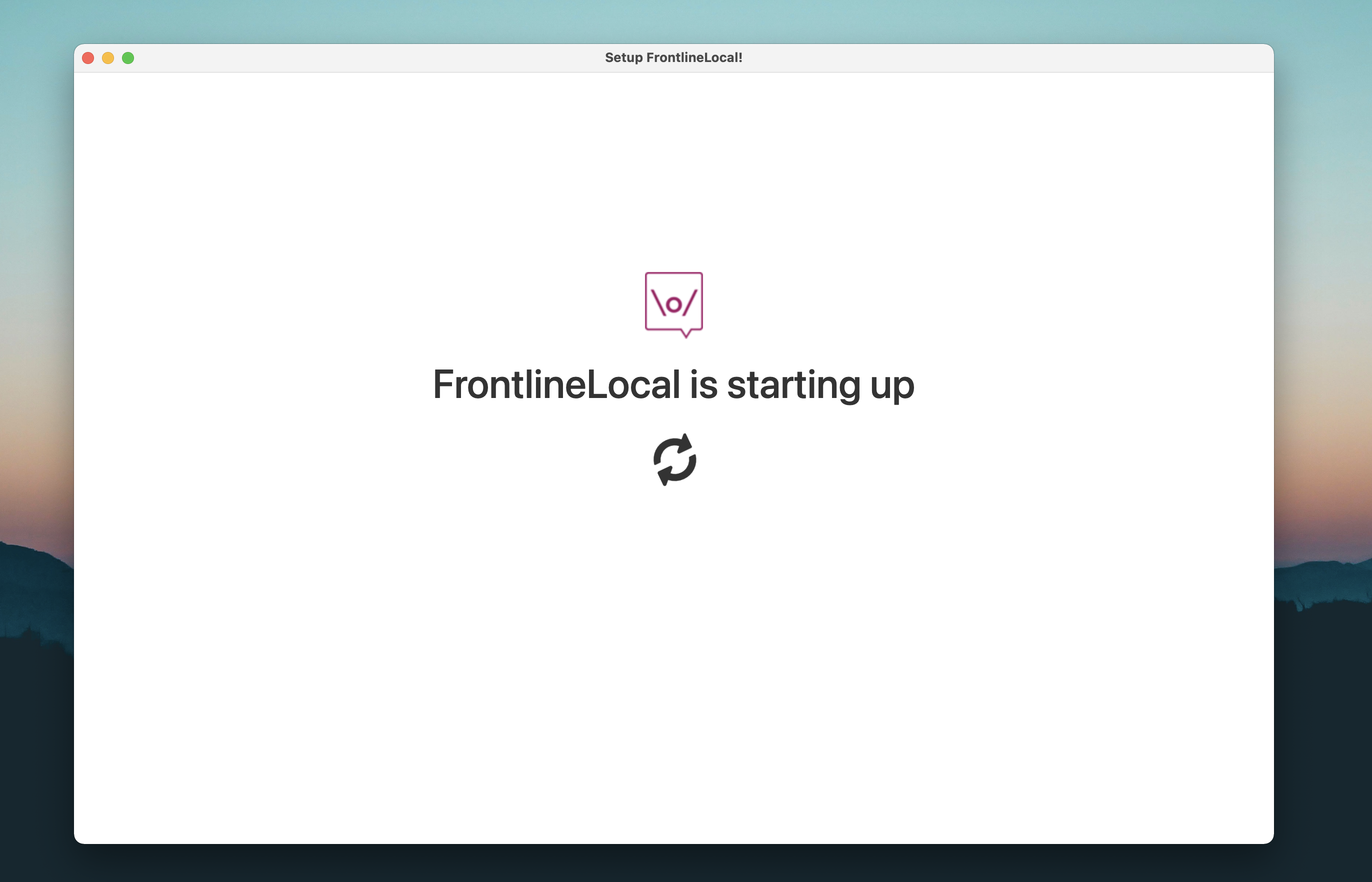 Launch spotlight search via Command + space and search for FrontlineLocal.
When you start the app, it won't launch immediately and you will be required to allow the app to start from the System preference section.
Go to System Preferences -> Security and Privacy -> General. Here you will find the option of allowing FrontlineLocal to launch, Click Open Anyway.
Another dialog will appear prompting you to open FrontlineLocal
Once you click Open, the app will be launched and FrontlineLocal will run a setup step and then you will be re-directed to a login page from where you can log in and run your workflows.
FrontlineLocal Setup
FrontlineLocal Sign up page.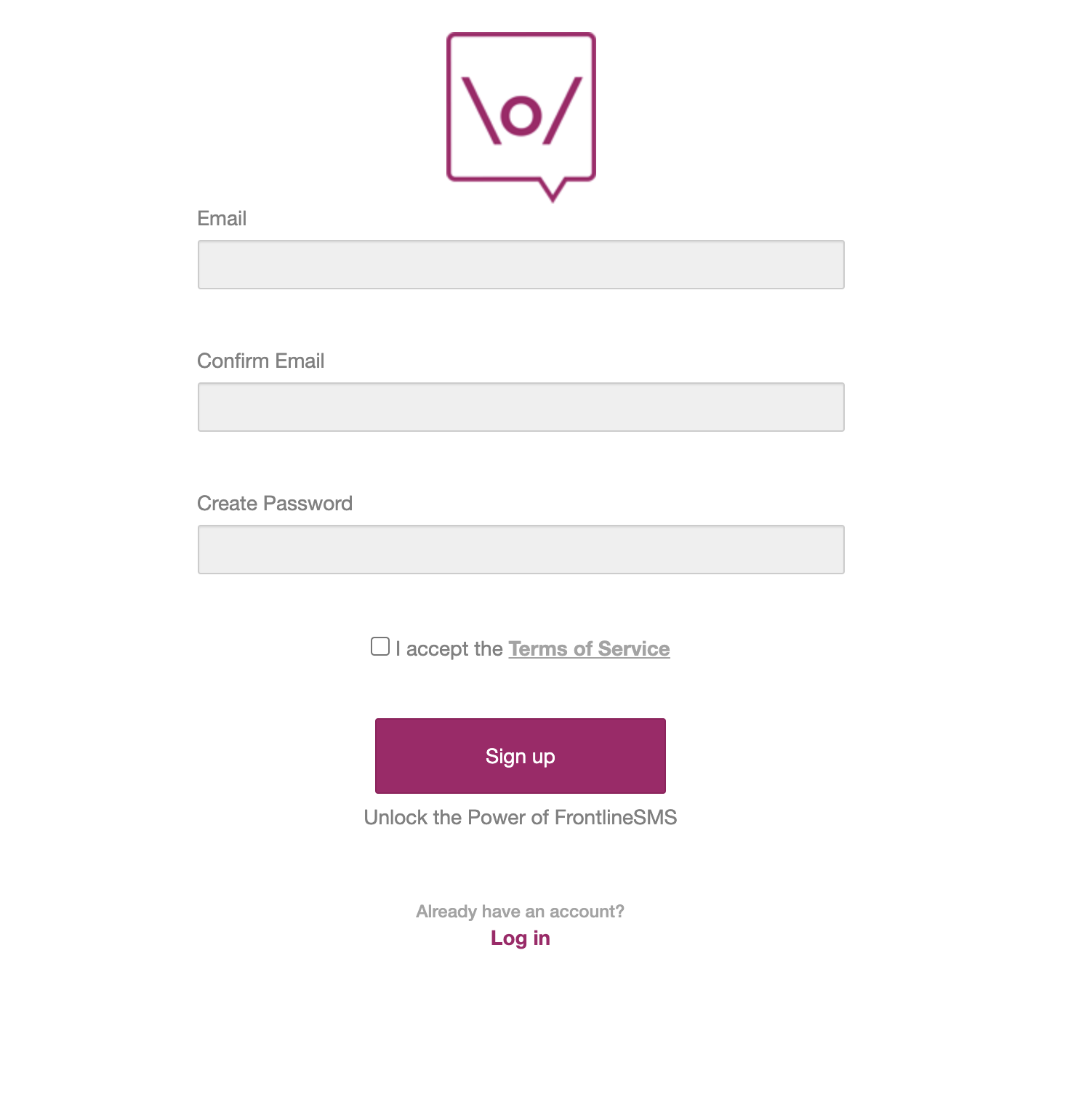 See the rest of the steps to help you get started.
NOTE: The steps above for allowing mac to launch the app will only be required when you first install the app or when the app has been updated.