Connection to Ushahidi with FrontlineCloud requires the two steps below:
1. Create a new connection to an external web service. Send the endpoint url and API key to Ushahidi.
2. Instantiate a Send SMS from a Web Service Activity and set it to allow payloads from the API created above.
3. Instantiate a Forward to url Activity pointing to the client's deployment url. The target url and secret will be provided by Ushahidi. Parameters to be added are as below: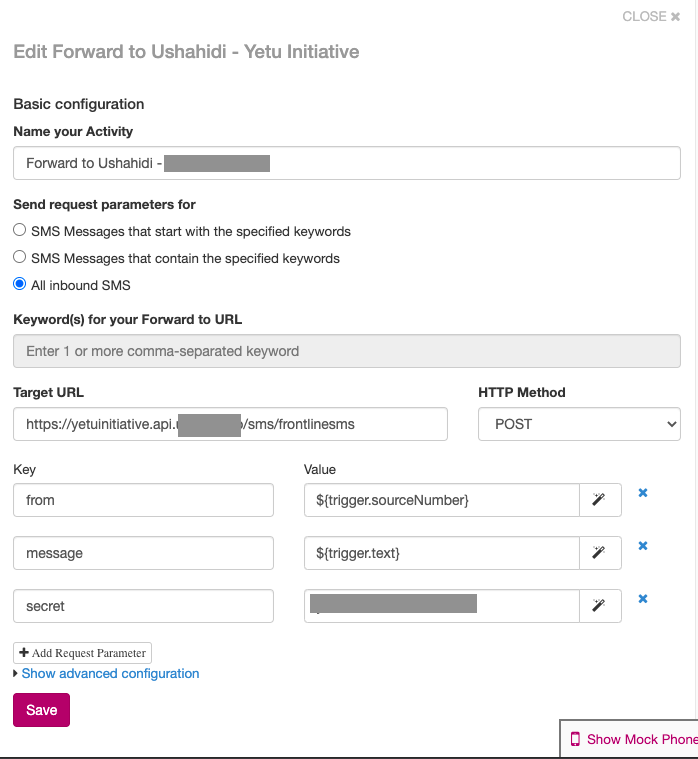 More information on how to set this up can be found here: https://docs.ushahidi.com/ushahidi-platform-user-manual/3.-configuring-your-deployment/3.4-data-sources#3-4-3-frontlinesms-pending