Nexmo lets you send and receive a high volume of messages at wholesale rates. Nexmo uses open authentication process to connect to web applications. This means that once you register your account and sign in, FrontlineCloud should be able to automatically connect you to the service.
In other words, you should only have to go through this process once, and you'll be on your way.
Step 1: Go to the Nexmo website: https://www.nexmo.com/. and complete the registration process as instructed there
Step 2: Nexmo will prompt you to check your email address to confirm your account. Click the link to activate your account.
Once you click on the link, you should see a screen like the one below.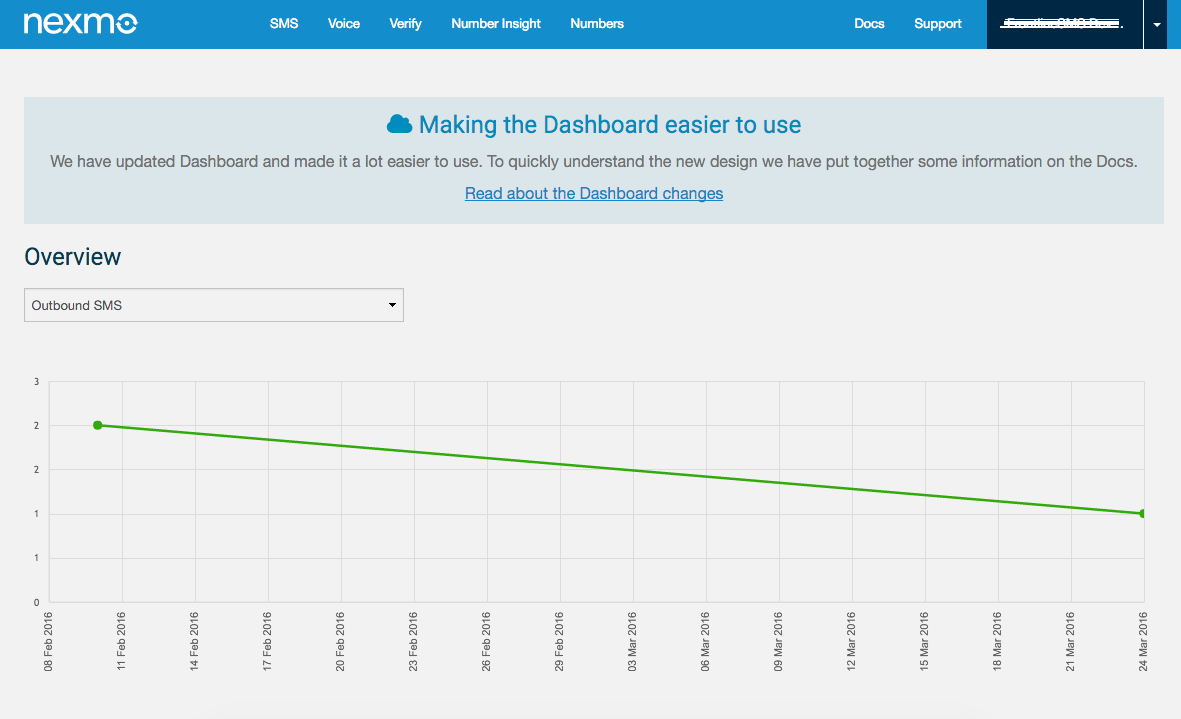 To connect to your FrontlineCloud workspace to Nexmo, click Connecting Nexmo to FrontlineCloud to learn how.
Read more from Nexmo about:
1. How to purchase a Long Virtual Number
2. Why some virtual numbers require an address