FrontlineCloud's subscriptions have limits on the number of interactions (inbound/outbound SMS, missed calls and API requests) that can be created per month. The Frontline Pro subscription allows a higher number of interactions per month than the Starter plan, and additionally supports the tracking of mobile money transactions with Kenya's MPesa system. More information about the various available plans can be found at our product page at http://product.frontlinesms.com/#pricing.
If you are currently on the Free plan, you will need to first switch to a paid tier using the instructions in our article on switching from the Free plan to the Starter plan.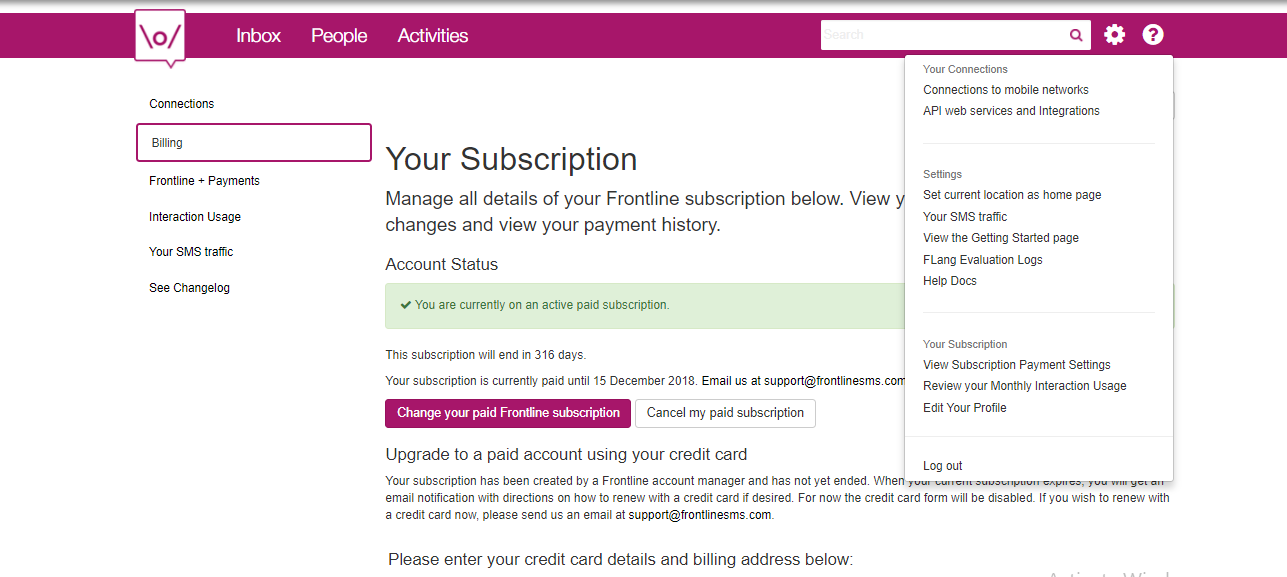 To upgrade from Starter to Pro:
Click on the cog at the top right corner when viewing FrontlineCloud on your web browser.
From the dropdown that appears after step 1, click on the link with that reads "Switch Subscription Plan".
In the "Switch Subscription Plan" page click on the Pro subscription tier
Accept the terms and conditions and click on the "Update subscription button to complete the process.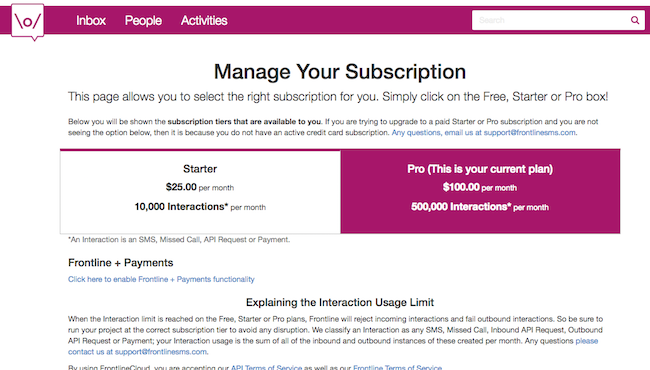 Click on the Pro subscription tier