Welcome to FrontlineSMS! We have created a special tour of the platform just for you. This tour will take you through the three major sections of the platform. Click on the links below to read more about each section:
To start the tour, click on "Show Mock Phone" at the bottom right of your workspace.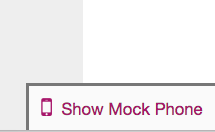 Type the word "start" on the Mock Phone and click Enter to create a message and begin the tour. Should you want to restart the tour at any point, type and send a message containing "reset" on the Mock Phone and click Enter.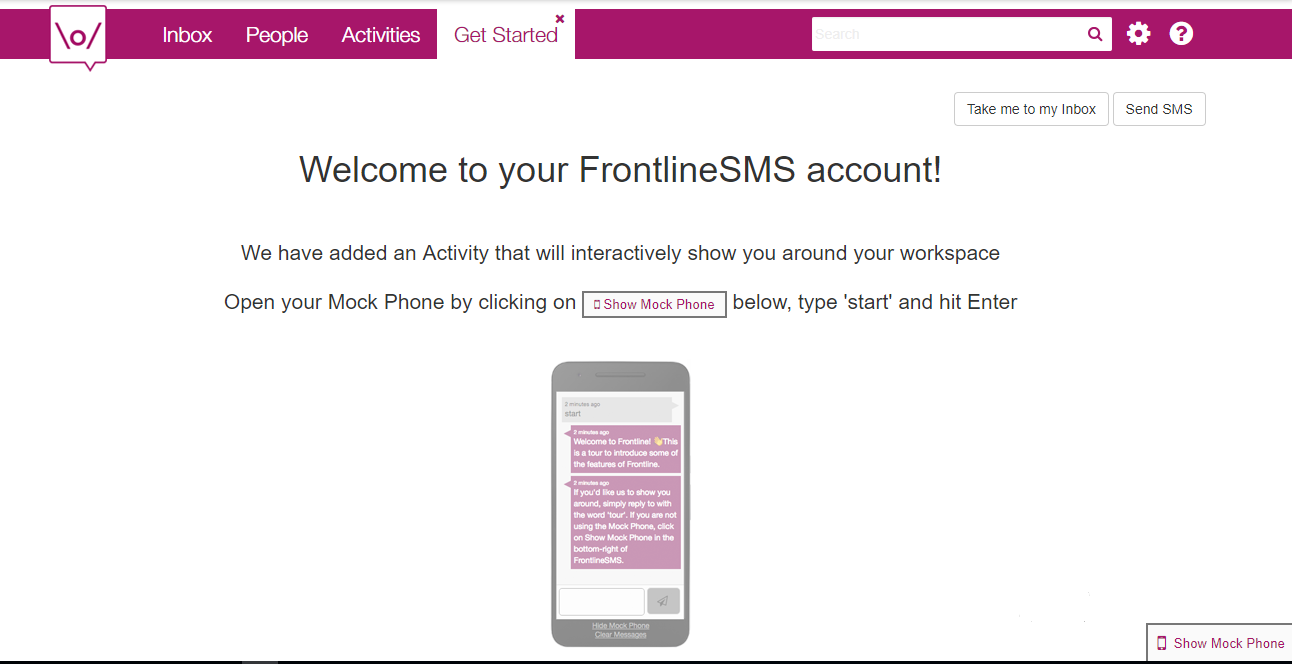 Once you are done with the tour and are now familiar with how Frontline works, disable the Activity by clicking on the On/Off button next to the Activity name.